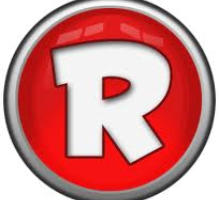 THERE IS A 150.00 MINIMUM ON ORDERS
20.00 SHIPPING TO OUTSIDE US
1 : LOOK OVER AND PICK THE PRODUCTS YOU WANT
2:EMAIL US FOR AVAILABILITY
3:WE WILL SEND PAYMENT INFO AT THAT TIME
4: YOU CAN USE WU OR MONEY GRAM
6: YOU NEED TO FOLLOW UP WITH AN EMAIL WITH THESE SPECIFICS
3:MTCN# FOR WU OR REFERENCE # FOR MONEY GRAM
***4: WHO IT WAS SENT TO (OUR NAME ) (WE ARE CHANGING
NAME FREQUENTLY)***
6: YOUR SHIPPING ADDRESS (
YOU WILL LOOSE A DAY IF NOT
PROVIDED AND I HAVE TO WAIT ON AN EMAIL FROM YOU)
THIS INFO IS VERY IMPORTANT TO COMPLETE AS
ITS PRINTED. YOUR ORDER WILL BE ON HOLD IF PROTOCOL IS NOT FOLLOWED.
WE WILL RESPOND WITH AN EMAIL STATING AN ETA OF SHIPMENT
(IF YOU DO NOT RECEIVE THIS EMAIL I DID NOT GET YOUR PAYMENT INFO AND PLEASE
EMAIL)
WE WILL THEN SHIP PRODUCT . PLEASE TRY
NOT TO FLOOD ME WITH EMAILS ON STATUS AS I USUALLY DO NOT KNOW UNLESS I AM IN
FRONT OF MY DESK.
WE WANT TO THANK YOU FOR YOUR BUSINESS..
email :roxilabs@gmail.com